About Us list
About
Corporate Mission
Integrated Treatment Services is a preschool program providing educational and therapy services for children and their families residing in the New York City region.
Founded in 2001, Integrated Treatment Services is licensed by the New York City Department of Education and New York State Education Department and has been providing expert comprehensive therapy and special education services to eligible children at no cost to the parent or school.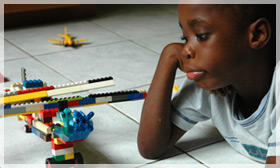 Integrated Treatment Services' licensed speech therapists, and special educators uphold the highest standards of professionalism and integrity. Integrated Treatment Services maintains a staff of bilingual professionals that are selected for their expertise and holds the distinction as being one of New York City's largest service providers of SEITs.
The professionals at Integrated Treatment Services are known for their courtesy, warmth and professionalism and are always there to provide the answers for your service related questions...one child at a time.