Facility location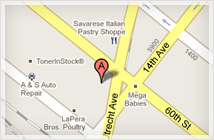 6010 New Utrecht Ave
Brooklyn, NY 11219
Phone: 718-431-8938
E: info@itstherapygroup.com
Employment
A preschool program is only as good as the people they employ.
From part-time to full-time, Integrated Treatment Services is the #1 choice for top professionals. The agency offers employees the opportunity to work in a rewarding educational environment with generous compensation packages.
Positions are currently available in the following areas:
Speech and Language Services
Special Education Itinerant Services - SEIT
If you are looking to embark on the career of a lifetime, please email your resume to HR@ITSTHERAPYGROUP.COM or Fax to 718 431-8939.